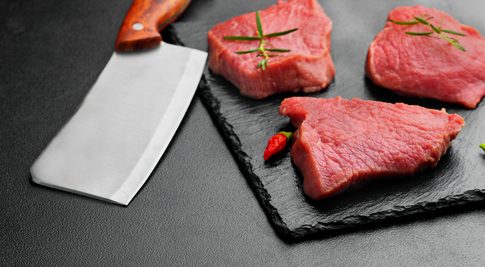 When you require access to a superior selection of bulk meat products and wholesale meat delivery in Albuquerque, NM, there's no better choice than High Desert Provisions LLC. We stock beef, chicken, pork and sausage options from Dietz & Watson, supplying to delis, restaurants, hotels, casinos and more.
The meats we provide to our customers are completely free of artificial colors, flavors, fillers, extenders or MSG. And, all products exceed USDA, FDA and health organization standards for healthy eating, guaranteeing quality for you and your customers.
Our Meats
As an authorized dealer of Dietz & Watson meats, we're proud to bring our customers a superb selection of all of the following wholesale meats:
Wholesale beef:
Choose from roast beef, corned beef, beef flat, pastrami, top round and other styles of beef, packaged in convenient weights for resale in your establishment. We can provide you with varying cuts of leanness, affording your customers the best possible selection of wholesale beef in Albuquerque, NM.
Wholesale chicken:
We offer roast and breast chicken in a wide range of options, including oven-roasted, southern fried, original recipe, honey barbeque, buffalo-style and more. You can also look to us for organic and free-range options.
Wholesale pork:
Our inventory includes a diverse range of ham styles and other pork products, including smoked, glazed and seasoned selections. Choose us for cured and uncured pork varieties, with a substantial selection of preparation methods.
Specialty sausages:
We've got all of the specialty sausage options you're looking for, including Italians, salami, prosciutto, salame, pancetta, capocolla and many more. We have the ability to provide you with a full range of specialty sausages to complement traditional bulk meats in Albuquerque, NM.
Order Today!
For an extensive selection of quality meats products, readily supplied by a trusted wholesaler, the answer is High Desert Provisions LLC. Contact us at 505-228-6406 for information about our entire inventory or to place an order with us today.